Precision 21 Lazy-Jack Stackpack
The material for the Stackpack is Sunbrella purchased from Sailrite. It was all handsewn during the winter while watching rented movies and recovering from hip replacement surgery. There is a pocket in the top edge through which is inserted flexible 1/2" PVC water tubing to give the Stackpack some stiffness. It snaps shut at the end so the tubing can be removed.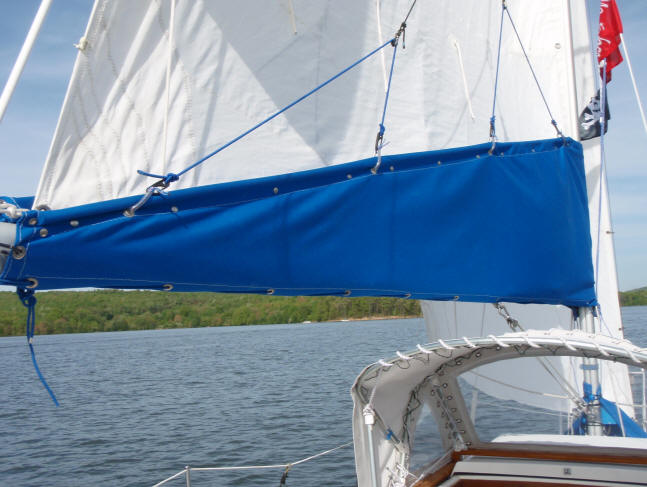 There are snaps along the top so it can be snapped shut when the sail is down.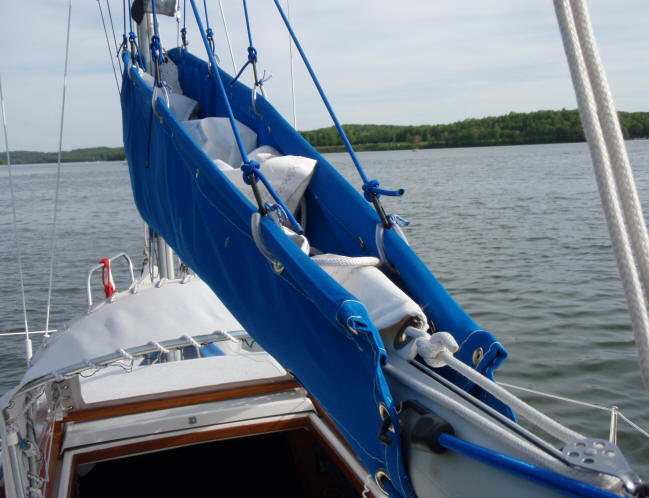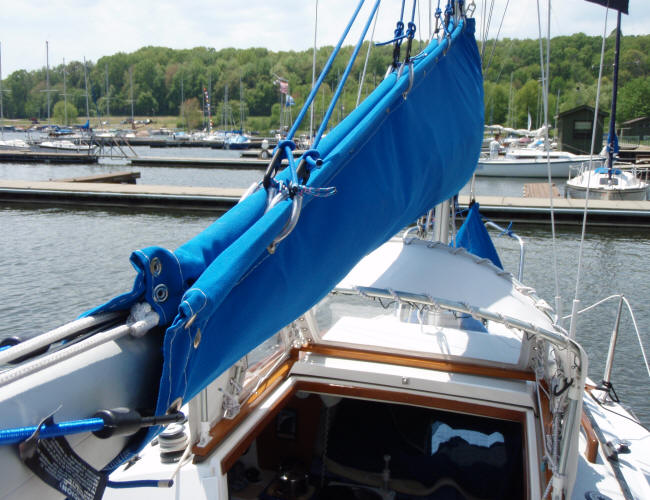 It also snaps shut in the front.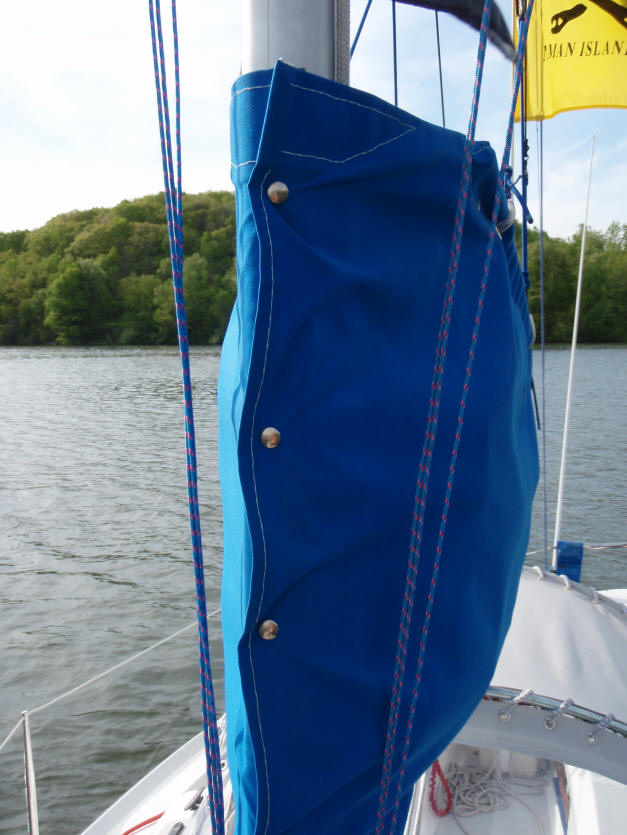 Along the bottom, grommets allow it to be laced with bungee cord that keeps it taut but also stretches when necessary.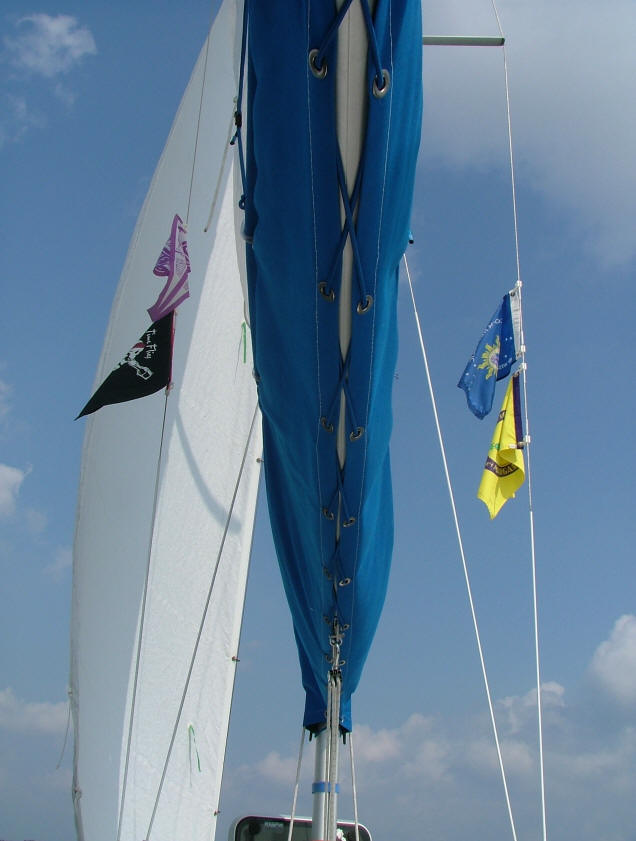 It is also kept tight at the end of the boom with bungee cords.
The upper portion of the lazy-jacks are rope but the lower portions are bungee cords that allow them to stretch and match the contour of the sail when it fills with air.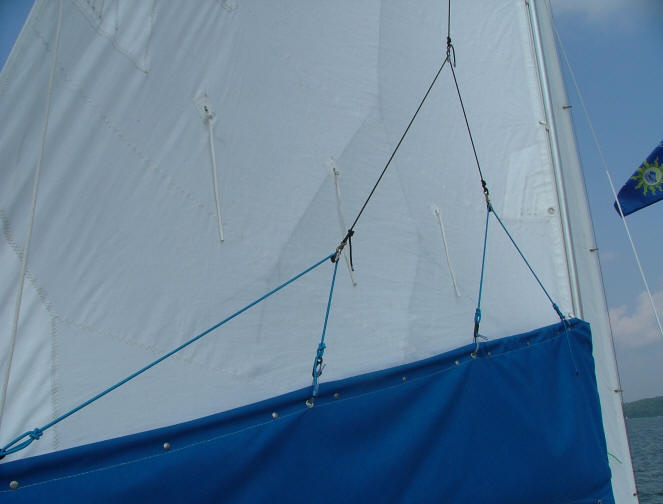 To protect the Sunbrella from chaffing, I've run the attachment lines through rubber tubing.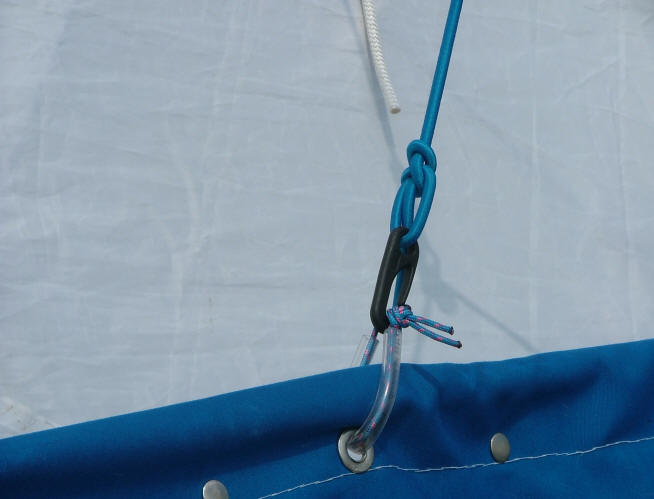 With the Stackpack, I only have to sail out of the marina, unsnap the top, and raise the sails. Afterward, I only need to turn into the wind, loose the halyard, and allow the mainsail to drop into the Stackpack. When I return to the marina, I simply snap the top shut.
See also Precision 21 Air Conditioner and Precision 21 Dodger